Our innovative patent-pending weight-loading vest compatible with all weightplates. The EZ-Vest® allows you to up the intensity and get more out of each rep.
Perfect for weighted running, weighted pushups, squats, rows, pullups, dips, handstand pushups, jumps, planks, and many more exercises!
A Training Guide with
30+ EZ-VEST workouts
Follow along with workouts crafted by multiple expert trainers that will help you achieve your fitness goals in record time.
In this digital guide, we will show you how to get the most out of your EZ-VEST. There are 100s of exercises that can be performed with the vest and in this guide they will covered.
Written by weighted calisthenics experts, crossfit instructors and fitness trainers with decades of experience.
The difficulty is adjustable by adding weight to the vest thus making them suitable for all levels from beginners to advanced.
Lifetime Access to VIP Community
Lifetime access to our community of over 1000 individuals who share the same passion for fitness as you!
Partake in our bi-weekly competitions where we give out prizes! We cover all weighted calisthenics from Dips, Pushups and handstand pushups.
We give out participation prizes as well so everyone is excited to join!
Lastly, in this community you'll get exclusive content, deals, and early access to our new product releases!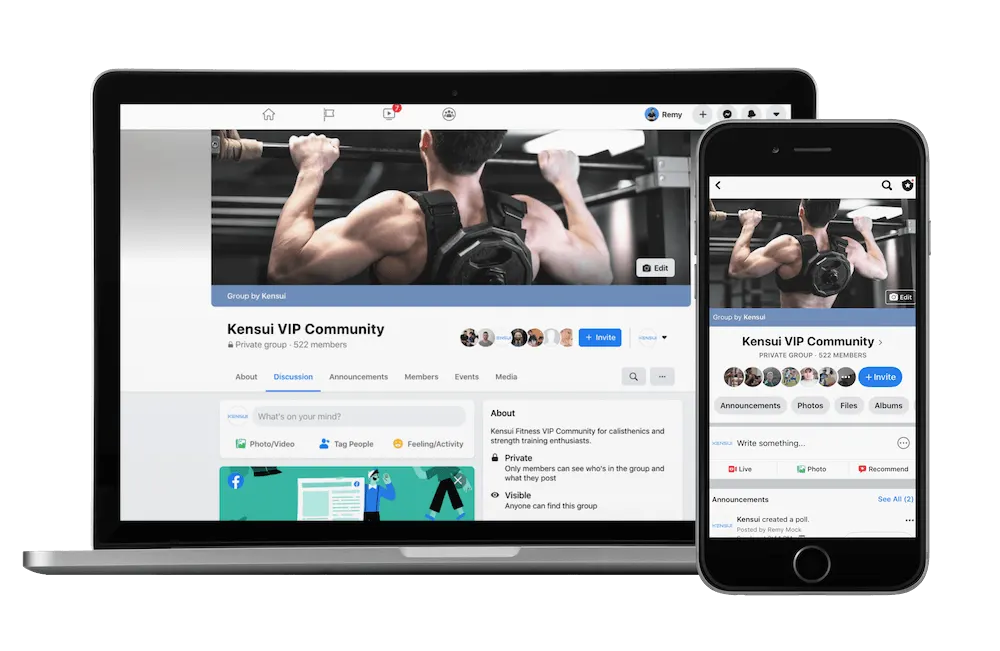 Because you need the time to try EZ-VEST® for yourself, we have decided to give you a crazy guarantee.
We are confident you will love this product and will accept all the risk and offer a 90-day money back guarantee. You can train with the EZ-VEST for 3 months before you even decide if it's really for you.
Our passion is to make fitness simple again. We want you to reach your fitness goals, enjoy your life and feel healthy. The last thing we want is to create more stress in your life, so if you decide EZ-VEST® is not for you we'll be happy to give you a no-hassle, no-questions-asked 100% refund.