30% OFF over $1,000
25% OFF over $300
20% OFF under $300
*automatically applied at checkout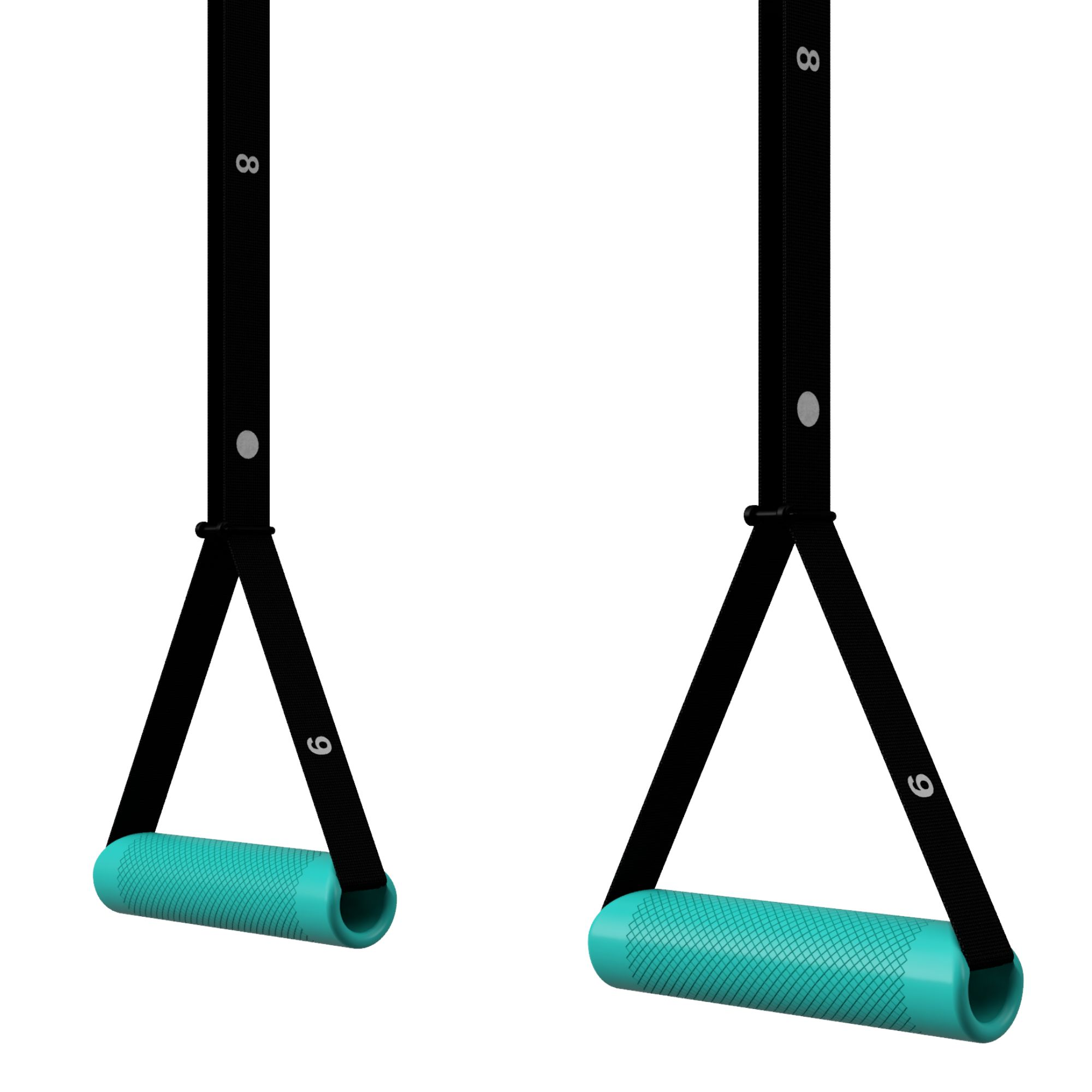 It's Lightweight weighing 375g and easily fits into your pocket, making it the perfect travel companion.

Never have to miss a workout, whether you're at home, in the park, or on a business trip.

Built for durability and comfort, the ergonomically designed knurled handles offer an exceptional grip, reducing hand fatigue during intense workouts.

Sweat-resistant and easy to clean, these handles are made to withstand the test of time.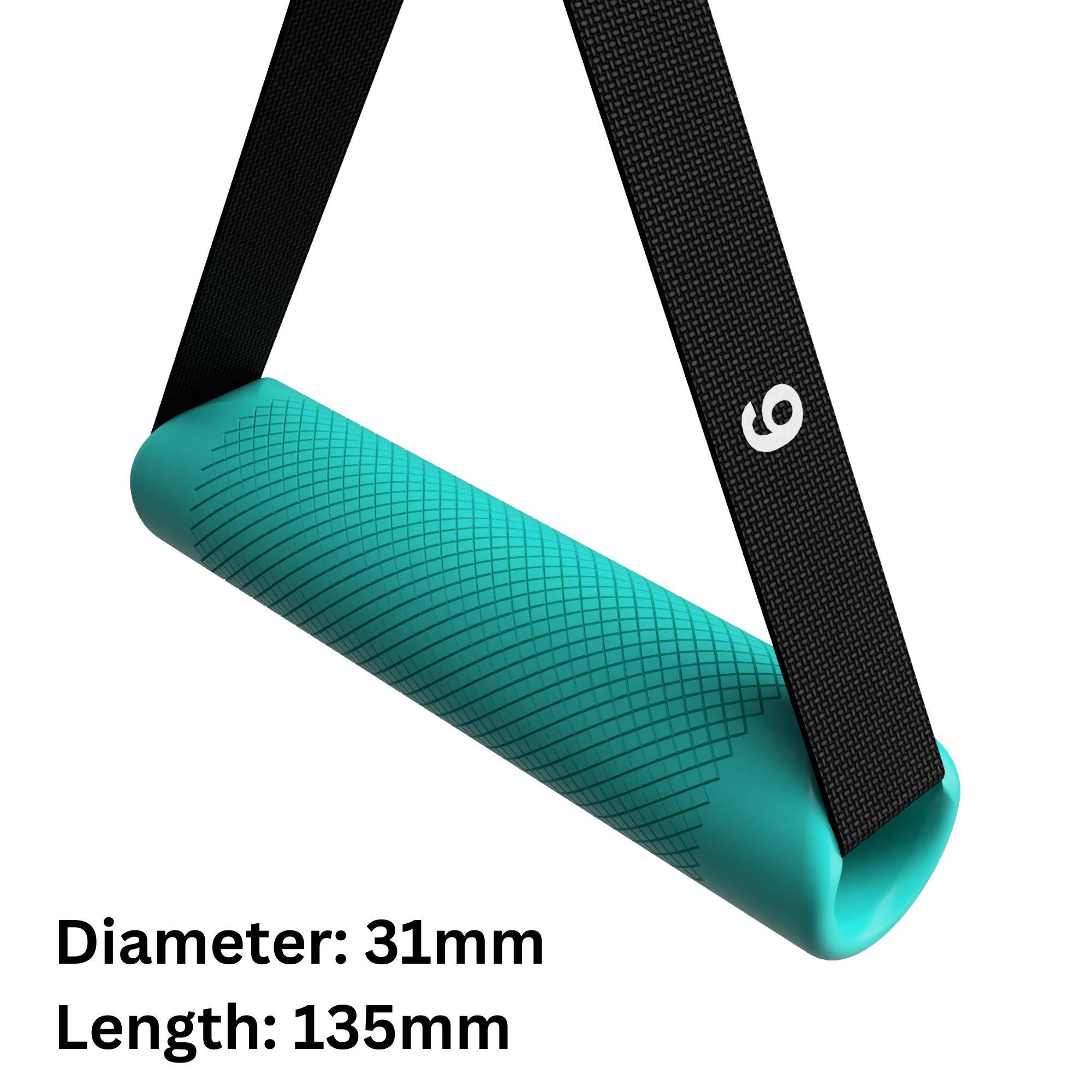 | | | | | |
| --- | --- | --- | --- | --- |
| | | | | |
| | | | | |
| | | | | |
| | | | | |
| | | | | |
| | | | | |
| | | | | |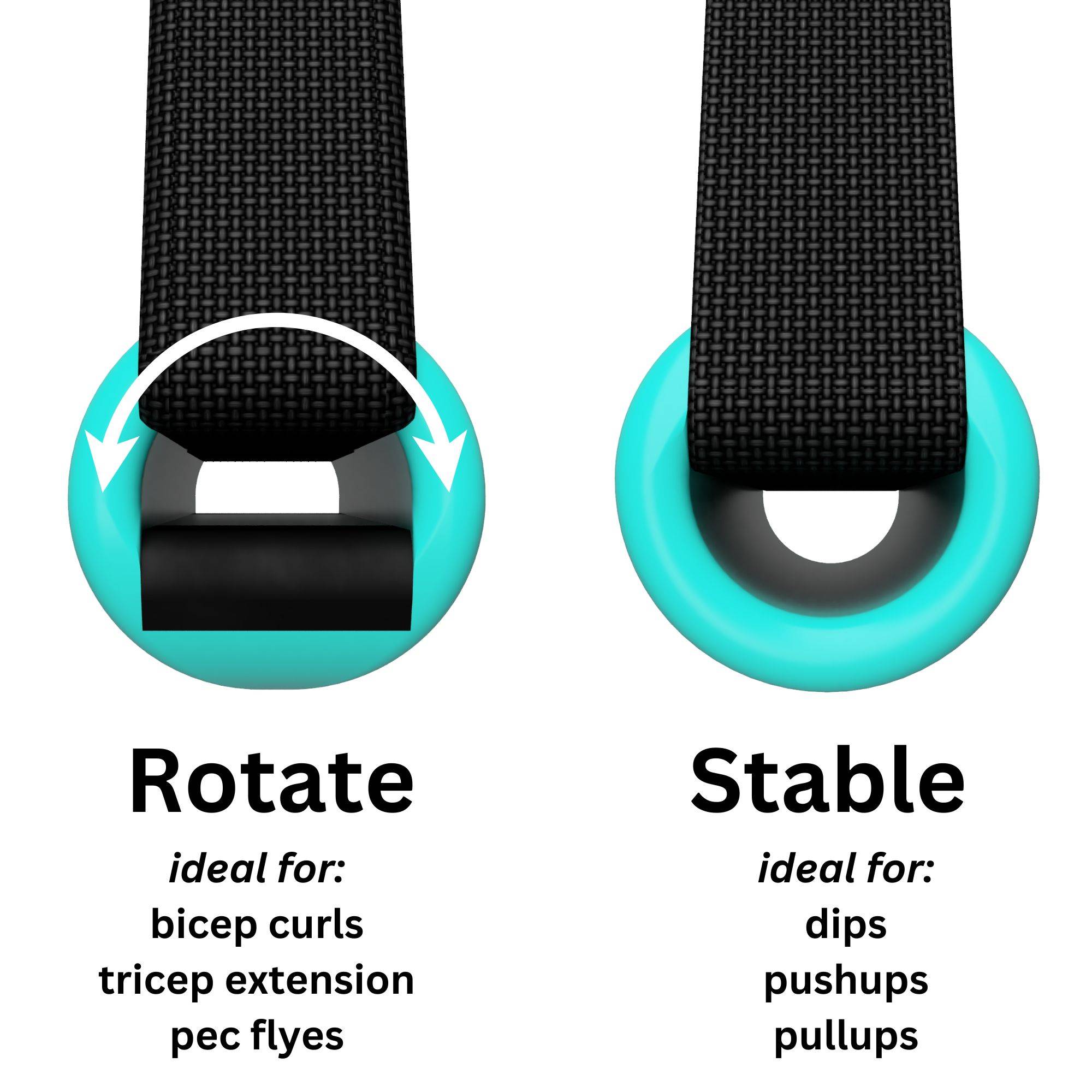 Versatile Dual-Setting Handles
Catering to a diverse range of exercises, these handles provide two distinct modes:

a. Stable Mode: This mode locks the handles in a stable position, making them ideal for exercises like push-ups, dips, and pull-ups.

b. Rotate Mode: Switch to rotate mode for exercises that require handle to rotate such as bicep curls, tricep extensions, and pec flyes.

The double anchor system provides increased stability and versatility.

Unlike the traditional single anchor mechanism, the dual anchor allows you to perform a wide range of exercises targeting all major muscle groups.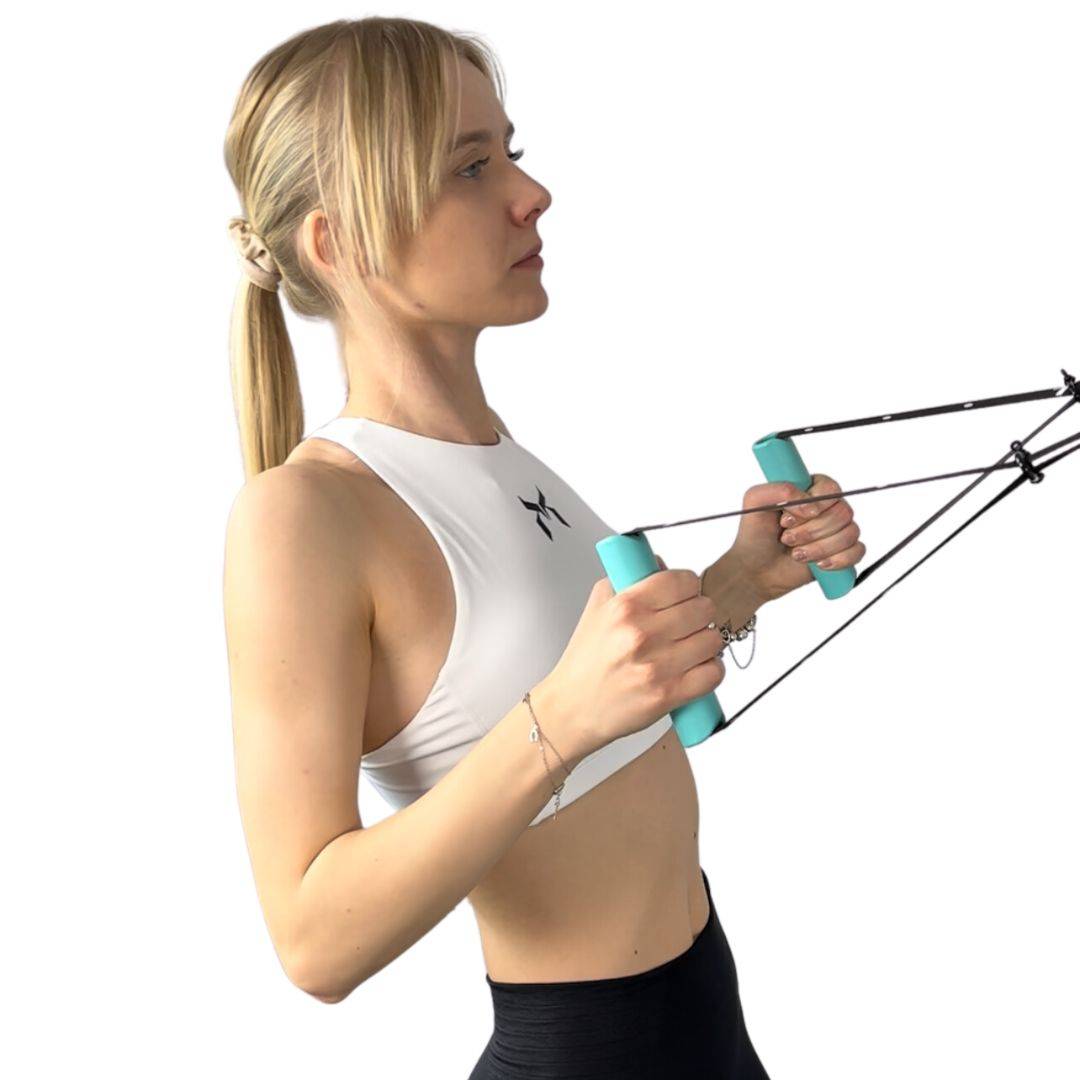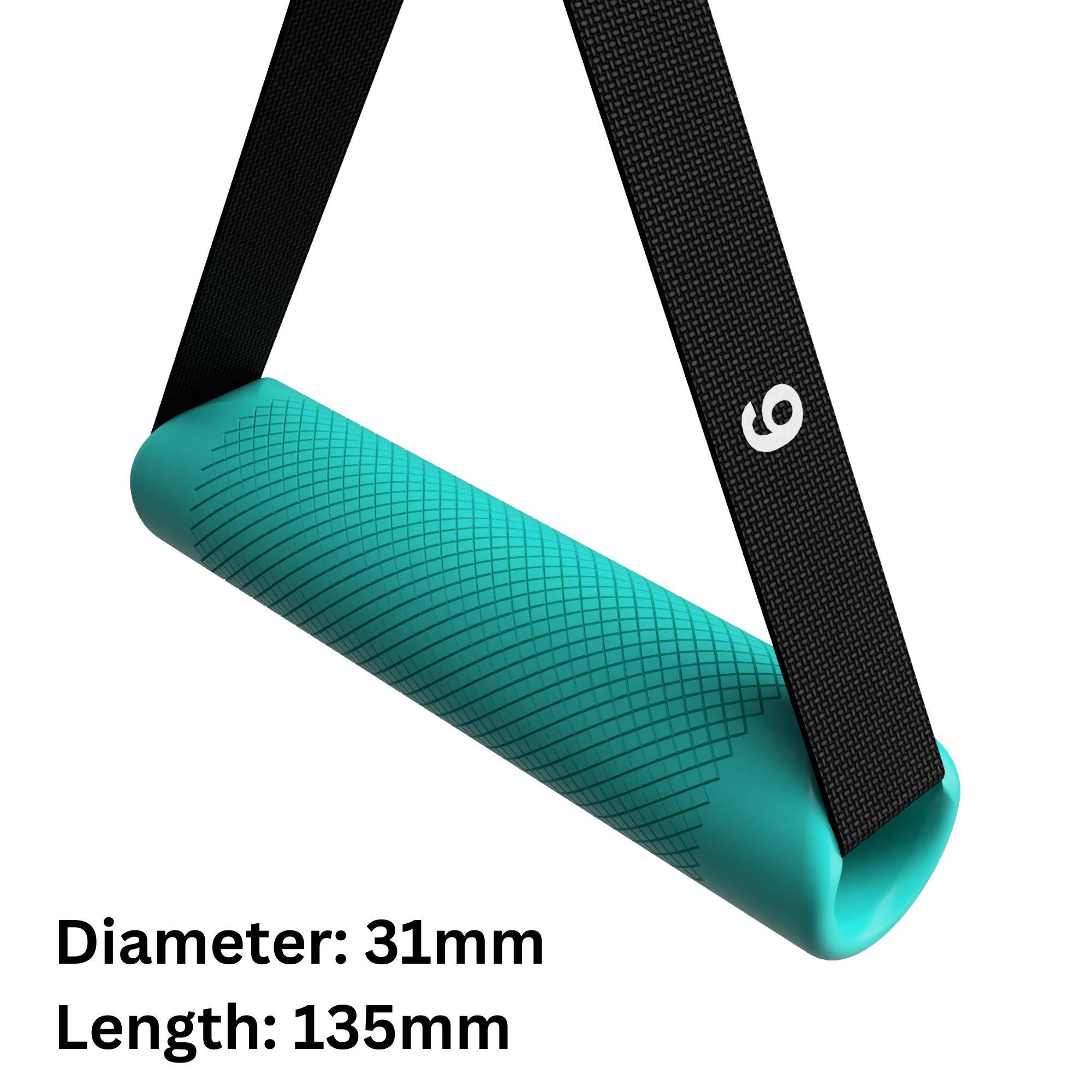 Adjustable Webbing with Markings
The nylon webbing features numbered markings, ensuring you can easily and quickly adjust the heights.

The webbing also uses a premium cam buckle that have been tested to hold up to 600lbs. We want you to reach your fitness goals, enjoy your life and feel healthy. The last thing we want is to create more stress in your life, so if you decide this item is not for you we'll be happy to give you a no-hassle, no-questions-asked 100% refund.
Is a suspension trainer suitable for beginners?
Yes, suspension trainers are suitable for individuals of all fitness levels, including beginners. The adjustable straps and the ability to modify exercises by changing body angles make it easy for anyone to tailor their workouts to their abilities and goals.
How do I set up a suspension trainer?
Setting up a suspension trainer typically involves attaching the anchor point(s) to a sturdy support like a door frame, tree branch, or gym rig. Ensure the anchor point can support your body weight, and follow the manufacturer's instructions for proper setup and safety precautions.
Can I build muscle using a suspension trainer?
Yes, suspension trainers can help you build muscle by providing a wide range of bodyweight exercises that target various muscle groups. By progressively increasing the difficulty of exercises, you can continually challenge your muscles, leading to growth and development.
How much weight can it support?
We have tested it for over 550lbs.
How are they functionally different from gymnastic rings?
They are functionally the same, We just made the Nanobars V2 smaller and lighter so it fits into your pocket making it much easier to travel with.
TRUSTED BY 100,000+ ATHLETES WORLDWIDE