** This item comes with free shipping**
Train Anywhere and Anytime with the World's Smallest Gym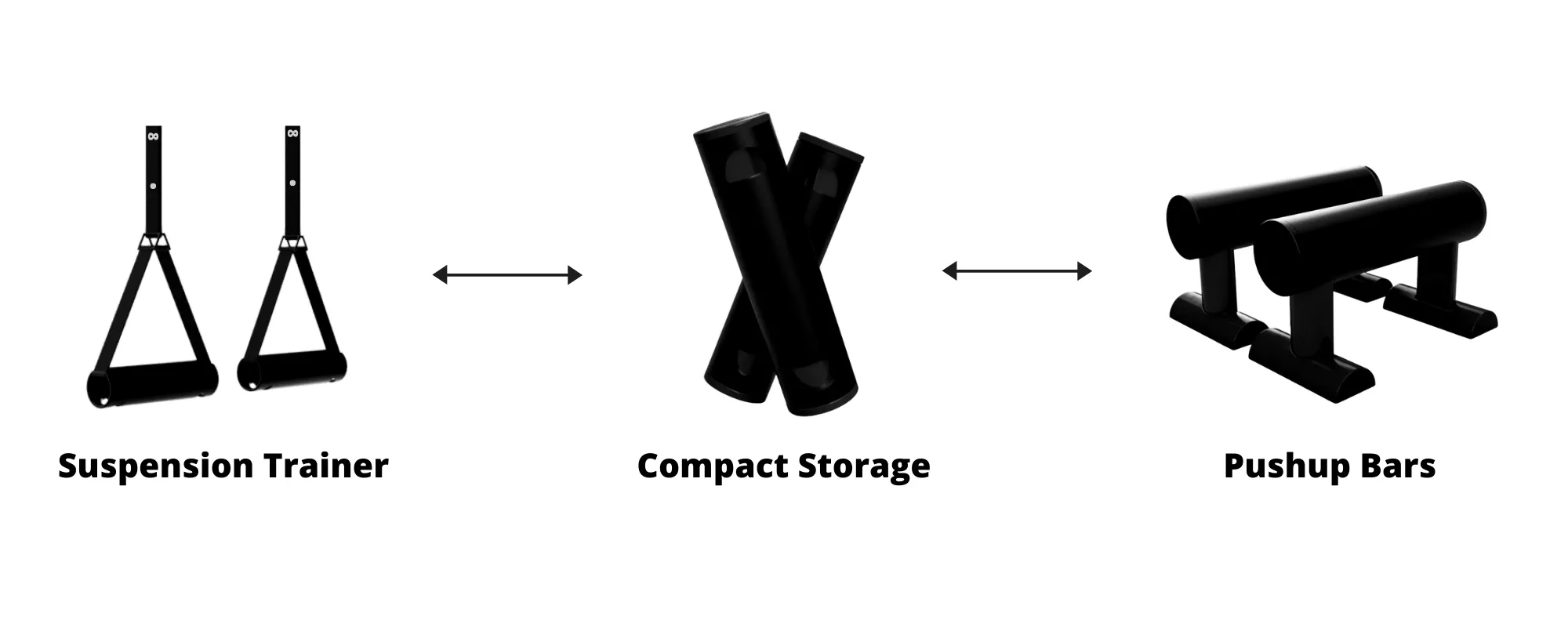 Ergonomic Handles
Compared to most push-up bars, the Nanobars are made of premium aluminum with a 40mm diameter. Furthermore, we opted for sandblast oxidation finish which provides a superior grip than standard powder coating.
Stable and Durable

The entire feet is made on non-slip EPDM material ensuring stability. The sandblast oxidation finish ensures the handles are anti-microbial.
Patent-Pending Design

Designed in Japan by MIT graduates, the nanobars collapse into a tube of only 14.6cm. Nanobars have a diameter of 40mm, thicker than the majority of pushup stands and parallettes.
The world's first bars with a collapsible design and anodized finish. This allows for optimized compact storage and for a sleek and aesthetic appearance.
Full Body Suspension Training
Maximize your core strength, and balance with suspension training capable of endless movements such as pullups dips, pushups, flyes, curls, extensions, L-sits, knee-tucks, and many more.
Nanobars Training PDF with 30+ Workouts
Follow along with workouts created by experts in the field!
100-day Money-back Guarantee
If for some reason, Nanobars isn't for you get a full refund!